Serve Saturday: Angels On Horseback
Oct 12 2019 9:00 AM - 12:00 PM (EDT)
Jasper, Ga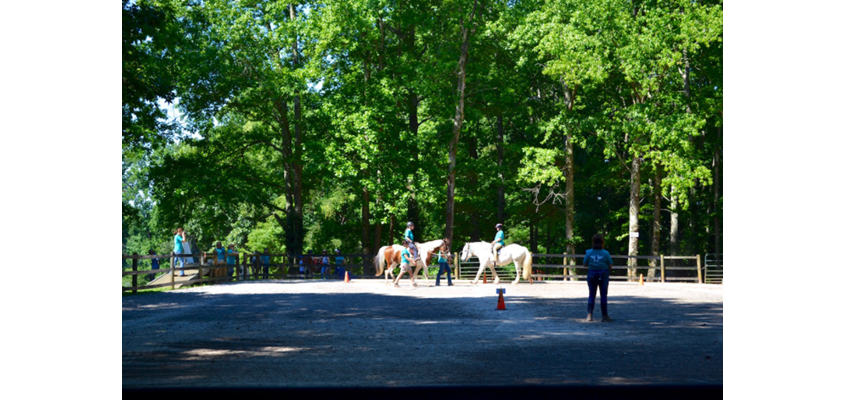 Opportunity Overview
The ongoing goal of Angels on Horseback is to provide horsemanship opportunities to individuals with mental or physical disabilities while learning to care for and ride a horse.
We offer therapeutic horseback riding and other equine activities that provide many physical benefits, including improved strength, flexibility, muscle tone and motor skill development. Our program also provides tremendous emotional benefits to our students, including a strong sense of belonging, self-confidence and happiness.
Our dedicated instructors are certified by PATH International and are trained to work with individuals with disabilities to learn proper horsemanship skills in an equine environment. Our instructors work toward building rewarding relationships between students and the horses they ride. This relationship of trust and loyalty between students, instructors and horses helps students to recognize self-importance and self-confidence.
Therapeutic horseback riding can benefit individuals with a number of conditions, including muscular dystrophy, cerebral palsy, down syndrome, mental retardation, autism, multiple sclerosis, spina bifida, emotional disabilities, brain injuries, attention deficit disorders and strokes—among others.
Stories Tell your story
No stories have been posted for this opportunity yet.
Check the weather for appropriate clothing attire

Bring a pair of work gloves

Pray

Please wear your Life On Mission shirt!
Similar Opportunities